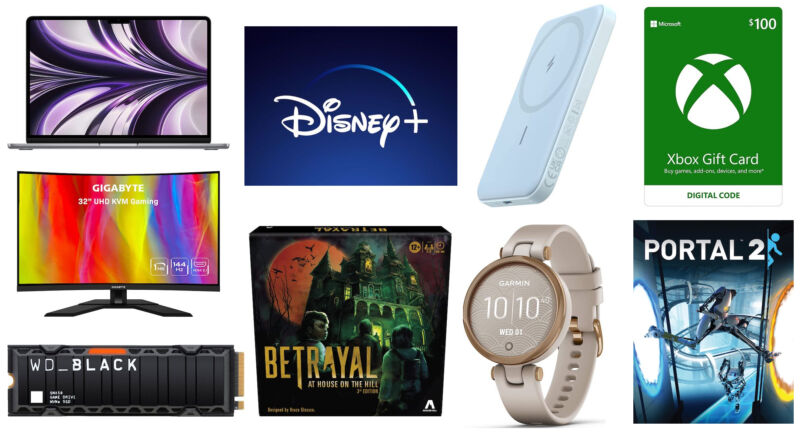 It's the weekend, which means it's time for another Dealmaster. Our latest roundup of the best tech deals from around the web includes a small but noteworthy discount on a one-month Disney+ subscription. If you're a new or lapsed subscriber to the streaming app, you can currently grab a month of service for $2, down from the usual $8. Disney technically kicked off this promotion last week, but the offer is set to end on September 19, so consider this a last-minute PSA.
This isn't a massive discount, clearly, but if you were already thinking of checking out the Ars-approved Thor: Love and Thunder (which landed on the service earlier this month), trying She-Hulk: Attorney at Law (which is set to conclude within this trial period), going on another Simpsons binge, or watching any other Marvel, Star Wars, Pixar, National Geographic, or kid-friendly Disney show, this is a lower barrier of entry all the same. It also comes before Disney implements ads into this tier of service later this year. Just note that your subscription will be set to auto-renew by default, but the offer's terms say that you can cancel anytime without losing the discounted month. Unfortunately, the deal isn't available to current subscribers.
If you don't want any more Disney, though, our roundup also includes several deals on recommended charging gear from Anker, a variety of discounts on well-reviewed video games, lower-than-usual prices on MacBook Pros and the M2 MacBook Air, and much more. You can find our full curated list of deals below.
Ars Technica may earn compensation for sales from links on this post through affiliate programs.
Featured deals of the day
New + returning users only: Disney+ 1-month membership for $2 ($8) at Disney+
XBL Gold only: Portal 2 (Xbox) for free ($10) at Xbox
$100 Xbox Gift Card for $90 ($100) at Newegg (use code: SSBWA723)
WD Black SN850 (1TB) PCIe 4.0 SSD w/ heatsink for $110 ($140) at Best Buy
Garmin Lily (34mm) smartwatch for $150 ($190) at Amazon, Target, Best Buy
Anker Nano II 65W USB-C wall charger for $35 ($48) at Amazon, Newegg (Newegg code: SVGBWA3285)
Anker 621 Magnetic Battery MagSafe wireless battery pack (5,000mAh, 7.5W) for $40 ($50) at Amazon, Anker (clip $10 coupon)
Game & Watch: The Legend of Zelda handheld console for $40 ($50) at Walmart (discount in cart)
Betrayal at House on the Hill: 3rd Edition board game for $36 ($50) at Amazon, Target
The Batman (4K UHD + Blu-ray + Digital) for $15 ($24) at Amazon, Target
Apple MacBook Air (2022, Midnight) 13.6-inch laptop (Apple M2, 2560×1664, 8GB RAM, 256GB SSD) for $1,099 ($1,199) at Amazon, B&H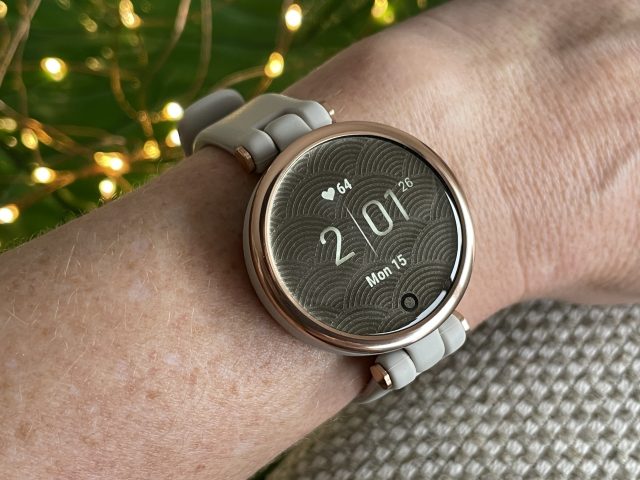 Electronics deals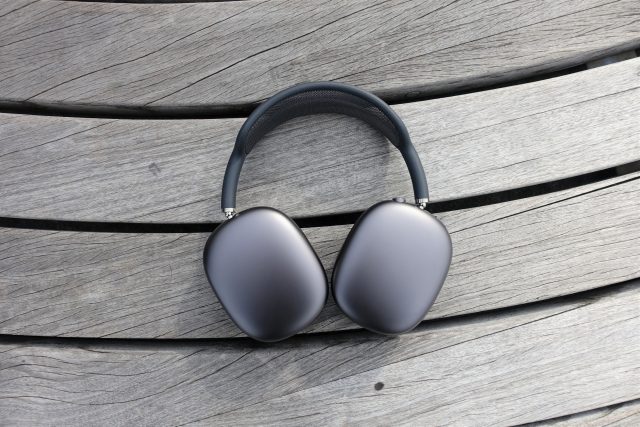 Laptop and desktop PC deals
WD Black SN850 (1TB) PCIe 4.0 SSD w/ heatsink for $110 ($140) at Best Buy
Corsair Vengeance DDR5 32GB (2x16GB) 5600MHz RAM for $160 ($200) at Amazon, Best Buy, Newegg
Apple MacBook Air (2022, Midnight) 13.6-inch laptop (Apple M2, 2560×1664, 8GB RAM, 256GB SSD) for $1,099 ($1,199) at Amazon, B&H
Apple MacBook Pro (2021) 14.2-inch laptop (Apple M1 Pro, 3024×1964, 16GB RAM, 512GB SSD) for $1,599 ($1,840) at Amazon, Best Buy
Apple MacBook Pro (2021) 16.2-inch laptop (Apple M1 Pro, 3456×2234, 16GB RAM, 512GB SSD) for $2,099 ($2,230) at Amazon, Best Buy
Microsoft Surface Pro 8 13-inch tablet PC (Core i5-1135G7, 2880×1920, 8GB RAM, 128GB SSD) + Surface Pro Keyboard for $900 ($1,025) at Microsoft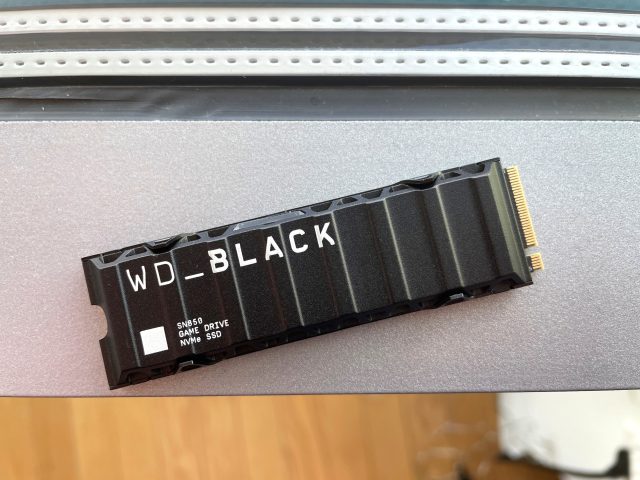 ViewSonic Elite XG270Q 27-inch gaming monitor (2560×1440, IPS, 165 Hz, G-Sync) for $260 ($375) at Best Buy, B&H
Gigabyte M28U 28-inch gaming monitor (3840×2160, IPS, 144 Hz, VRR) for $480 ($540) at Amazon, Best Buy, B&H
Gigabyte M32QC 32-inch gaming monitor (2560×1440, VA, 165 Hz, VRR) for $230 ($300) at Amazon, Newegg
Gigabyte M32Q 32-inch gaming monitor (2560×1440, IPS, 170 Hz, VRR) for $300 ($390) at Amazon, B&H, Newegg
Gigabyte M32UC 32-inch gaming monitor (3840×2160, VA, 160 Hz, VRR) for $530 ($600) at Amazon, B&H
Gigabyte Eagle OC GeForce RTX 3060 (12GB GDDR6) GPU + Gigabyte G24F 2 24-inch gaming monitor (1080p, IPS, 180 Hz, FreeSync) for $400 ($540) at Newegg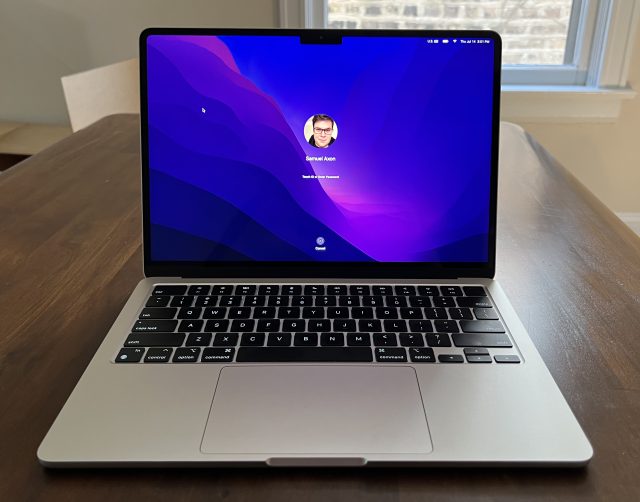 Video game deals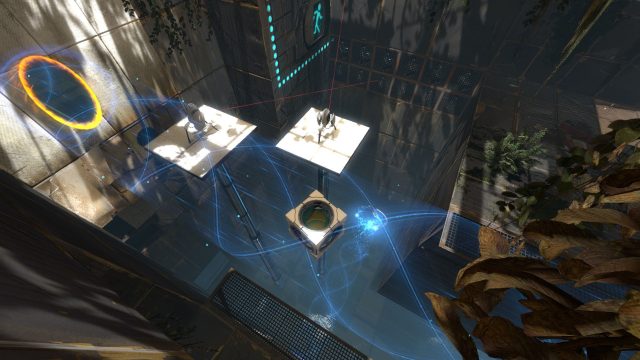 The Witcher 3: Wild Hunt – GOTY Edition (Xbox, PS4, PC) for $10 ($15) at Xbox, PSN, GOG, Steam
Ori: The Collection (Xbox, PC) for $12 ($25) at Xbox ($13 at Steam, also on Game Pass)
Castlevania Anniversary Collection (Xbox, PC) for $4 ($10) at Xbox, Steam
The Yakuza Remastered Collection (Xbox) for $16 ($25) at Xbox (also on Game Pass, PS4 for $20)
Mega Man 30th Anniversary Bundle (Xbox, PS4) for $30 ($40) at Xbox, PSN
Gran Turismo 7 (PS5) for $50 ($65) at PSN (PS4 for $40)
13 Sentinels: Aegis Rim (PS4) for $24 ($40) at PSN
The Stanley Parable: Ultra Deluxe (PS5, PS4) for $17 ($25) at PSN
Teenage Mutant Ninja Turtles: Shredder's Revenge (PS4) for $20 ($25) at PSN (also on Game Pass)
PS Plus only: Hollow Knight: Voidheart Edition (PS4) for $6 ($12) at PSN (also on Game Pass)
PS Plus only: SteamWorld Dig 2 (PS4) for $4 ($10) at PSN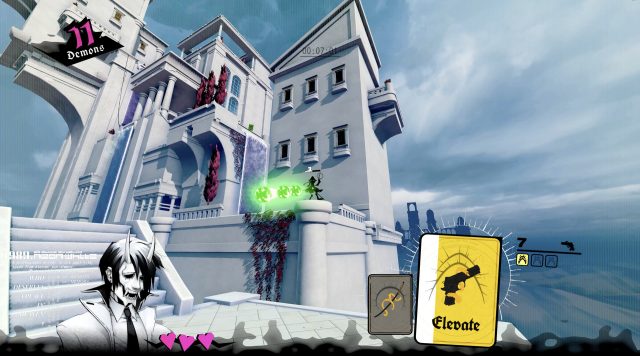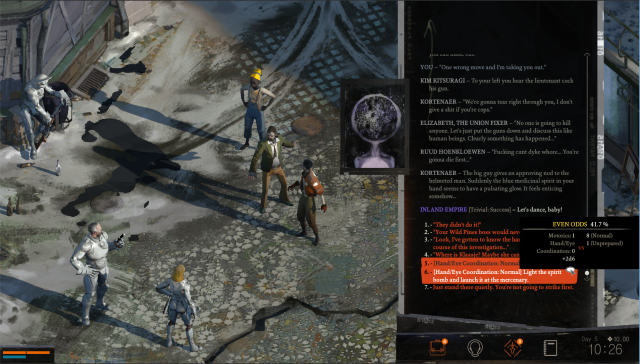 Gaming deals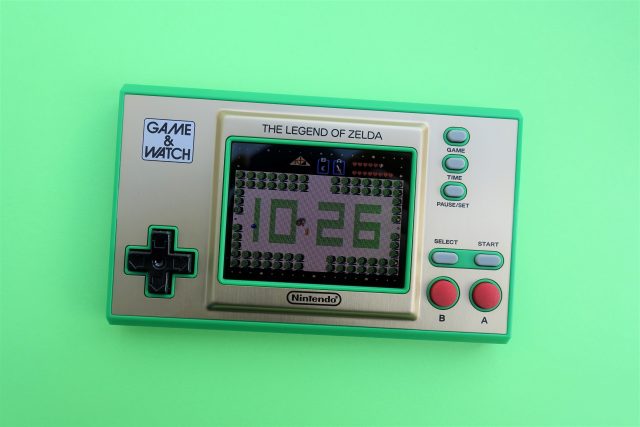 Accessories and miscellaneous deals